Maximising everybody's potential – IPAR is a leading provider of Disability Employment Services.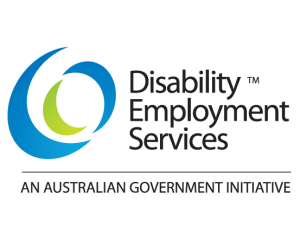 How we started in Disability Employment Services
Since our inception in 2003, IPAR has set the pace in the Occupational Rehabilitation sector through a focus on innovation, achieving outcomes and customer service excellence. Our work in supporting injured workers to make a successful return to the workforce has been the ideal foundation on which to build our services in the Disability Employment sector. Essentially, whilst every individual we support into work has their own unique circumstances, there are many similarities between the needs of injured workers returning to work and people with a disability who are seeking employment.
Leveraging our Occupational Rehabilitation experience, IPAR submitted a tender response for the Federal Government's Disability Employment Services – Disability Management Services Program. We were awarded a contract to deliver these services in North Brisbane, with services commencing in March 2015.
Of the many hundreds of tender submissions received, IPAR was the only organisation to be awarded a contract that was not already a provider of Federal Government employment services under the Disability Employment Services or Job Service Australia programs.
Our DES Performance
IPAR has a singular focus on delivering great customer service and achieving outstanding results for all stakeholders (participants, employers, government and the broader community). As detailed in our Quality Policy, we are focussed on delivering services that consistently meet customer and regulatory requirements, and result in superior customer satisfaction.
We have consistently performed well above the national average for providers – currently 35% better than the average – and our leading results saw us rated as a 5 star provider for three successive quarters (December 2015, March 2016 and June 2016).
Due to our high performance, we were allocated new Disability Employment Services contracts which has seen us extend our office locations in North Brisbane. In addition, we are now a provider of Disability Employment Services in Victoria through our brand Working Arrangements.
Importantly, our high performance represents a significant and positive impact on the lives of those who have participated in our Disability Employment Services. Many individuals are enjoying the benefits of work after overcoming barriers to prepare, source and sustain employment that is right for them.
Our Approach
We have a unique approach to the delivery of Disability Employment Services, based on our experience that the primary reason that people with a disability, injury or health condition are not currently in employment is not the disability itself, but rather their own and the community's beliefs and perceptions about the disability. These beliefs and perceptions, often characterised by negative views on employ-ability, are regularly the real barrier rather than the condition itself.
IPAR assesses beliefs and perceptions via the Positivum assessment tool, developed by IPAR in conjunction with Monash University. After reviewing the assessment findings, IPAR and the participant will formulate an individualised service plan that addresses, challenges and re-sets beliefs and perceptions. The services can include any combination of health coaching, education, vocational training, non-vocational training, work experience and volunteer work that is right for the individual participant and their employment goals.
A collaborative effort to reach individual goals
Adopting the National Standards for Disability Services, we actively involve individuals in the decision-making process to ensure that the plan made for them is a true reflection of their personal circumstances, goals and aspirations. This self-determination is key to meaningful participation and enabling an individual to achieve their long term goal.
IPAR also encourages the participation and inclusion of family, friends and carers, as well as local community networks and advocacy services in the decision-making and planning processes. This collaborative effort once again enhances meaningful participation and promotes active inclusion in society.
We also work in close collaboration with employers in our communities to help them understand the benefits of employing people with a disability. This can include providing guidance and coaching on how best to prepare their organisation and workplace for employing people with a disability.
Throughout the process, we treat our clients with respect and dignity as per our Equal Opportunity and Human Rights Policies. As both a provider and an employer, we embrace diversity and actively promote equal opportunity for all.
Our Team
Our Disability Employment Services division is led by a management team with over 20 years' experience in job seeking, recruitment and occupational rehabilitation. The management team utilises their outstanding technical understanding and focus on innovation to drive successful outcomes for individuals, whilst offering a vibrant, positive and supportive environment for everyone involved.