Thriving in a vibrant, healthy and balanced workplace.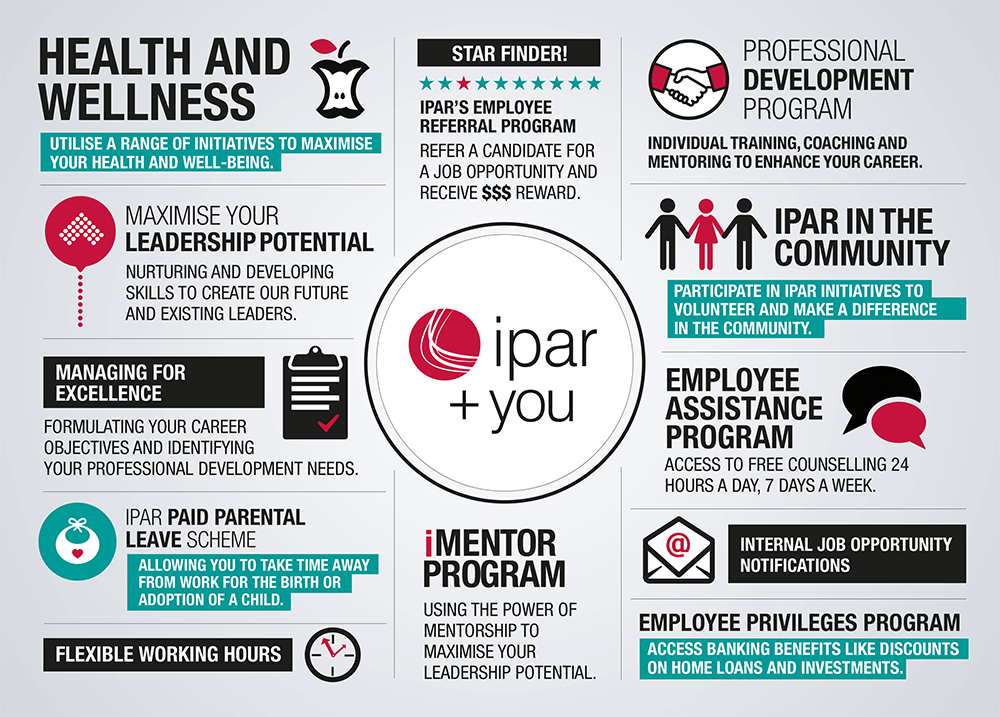 Our team benefits program, IPAR and You, is aimed at helping our employees manage their work and life balance. With a focus on total well-being and lifestyle, our programs include, but are not limited to:
IPAR Health & Wellness: a range of team-based activities which are selected by each branch to suit their team. Initiatives include personal training, massage, health checks, flu vaccinations, fun runs and yoga.
IPAR's Employee Assistance Program and workplace health and safety polices to ensure a safe and inclusive workplace.
Access to flexible work arrangements.
Paid parental leave and other leave benefits such as volunteer leave.
Professional Development opportunities and support including funding and study leave.
Financial incentive programs, including our Employee Privileges Program with the Bank of Melbourne, our Star Finder employee referral program, annual remuneration review against industry benchmarks and generous employee incentive plans.
IPAR in the Community is our corporate social responsibility initiative supporting team participation in community volunteering via our partnership with Ronald McDonald House Charities as well as other local initiatives. For further information on IPAR in the Community, please click here.
Our National Office Network provides relocation and secondments opportunities for all our team members.
For further information on the range of IPAR and You programs, please email careers@ipar.com.au.