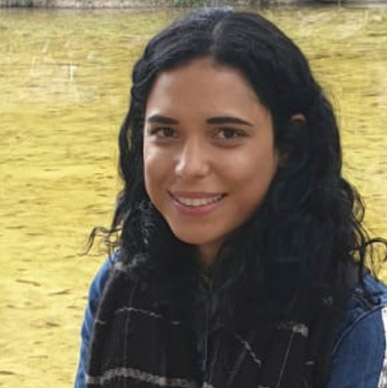 Jessica Vescovo
Professional experience
Jessica worked as a Provisional Psychologist at Ca' Foncello, Hospital of Treviso (Italy). In this role, she provided psychological counselling to patients and their family members from across the hospital's departments, including oncology, clinical nutrition, infectious diseases and gynecology. She also covered pre-transplant evaluations and chronic pain assessments.
Jessica has experience with a number of psychological tests, such as MMPI-2 (Minnesota Multiphasic Personality Inventory 2), CBA 2.0 (Cognitive Behavioural Assessment 2.0), SCL-90 (Symptom Checklist 90), TAS (Toronto Alexitimia Scale), COPE (Coping Orientation to Problems Experienced), BDI (Beck Depression Inventory), and SF36 (Short-Form Health Survey).
She took part in cognitive restructuring and psychoeducational processes, including EMDR technique (Eye Movement Desensitization and Reprocessing) and has experience with relaxation methods such as mindfulness and assertiveness training.
Interests
The great outdoors, whether I'm walking my dog, bushwalking or just simply enjoying the sun
Stand-up comedy
Travelling and visiting my family overseas
What Jessica loves about working in mental health
"I have an empathetic and compassionate personality, which matches perfectly with the career path I have chosen. Working in mental health
to me means to embrace the complexity of human nature with the simplicity of respect and kindness. Having the privilege to help people, while learning from them, has reshaped my job into my passion."