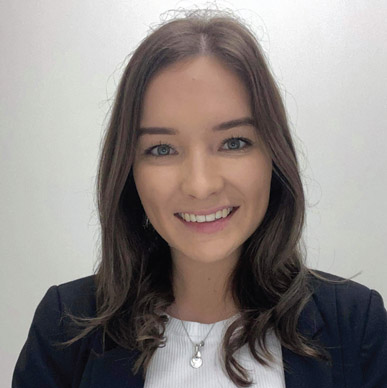 Rebecca Cartwright
Professional experience
Rebecca has worked within the occupational rehabilitation setting for over three years, assisting clients within the NSW Workers Compensation Scheme, Comcare and CTP Scheme to return to work after injury of illness. She provides vocational counselling, health coaching and job skills training.
Rebecca has worked with individuals aged 18 through to 65 years experiencing Depression, Generalised Anxiety, Social Anxiety, Adjustment Disorder and PTSD. She has completed Psychological Functional Assessments to assess an individual's psychological capacity to engage in work, as well as Employee Asssistance Program services to support individuals with various issues at work or at home.
Rebecca also has over one year of experience working with children and youth in the foster care system and supporting these young people through the process.
Interests
Volunteering at the Wagga Wagga Breast Cancer Support Group
Soccer
Touch Football
What Rebecca loves about working in mental health
"I love helping people and educating clients in how to help themselves. I enjoy building rapport with others and making a difference."