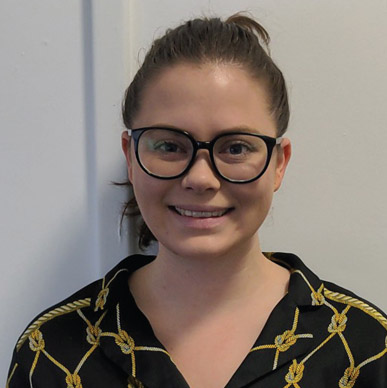 Tegan Sherwell
Professional experience
Tegan has experience supporting people who have been psychologically injured at work. Clients supported by Tegan have presented with workplace stress and anxiety, depression, adjustment disorder, Post Traumatic Stress Disorder (PTSD) and agoraphobia.
Tegan also provides services through the IPAR Employee Assistance Program (EAP). This program provides support to help, resolve or manage problems which may be interfering with a person's ability to work, whether these relate to health issues at work or at home.
In addition to her professional experience, Tegan is also a keen volunteer. She has provided her time and expertise at the Swinburne Wellbeing Clinic for older adults, seeing people living with Alzheimer's, as well as volunteering for Ronald McDonald House as part of the meals from the heart program.
Interests
Rock climbing
Hiking and the great outdoors
Spending time with my lovely Labrador, Lily
What Tegan loves about working in mental health
"I enjoy seeing clients believe in the power of themselves and their potential, transforming from unhealthy beliefs and self-doubt to clarity and optimism."