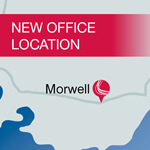 As of Monday the 29th of April, IPAR has relocated to a new and larger office space in Morwell, Victoria. This new office continues to deliver return to work and injury prevention services to the Gippsland region.
The office is located at 6 Tarwin Street, Morwell, Victoria 3840, phone (03) 5133 7950.
Our Morwell office is staffed by Senior Occupational Rehabilitation Specialist, Jessica Huet (nee Sutherland), along with Chelsea Leyden-Duval from our OES team and Megan Mackenzie from our NES team.
Referrals can be faxed to 03 9639 5711, emailed to rehab@ipar.com.au or click on the online referral button on this website.