We reduce the impact of injury, illness and employment change
on people, families and the community
At IPAR, we bring a focus on customer service, ongoing improvement and innovation to health and work solutions. It's a focus we've had since the day IPAR was first founded in Melbourne in July 2003.
Our Directors saw a need for improving outcomes in the rehabilitation sector through the introduction of new skills and experience. They combined their allied health, management consulting, recruitment and employment services experience into the one company.
Since 2003, we've grown from a Melbourne office into a national operation with metropolitan and regional offices in every state and territory of Australia.
We now work with thousands of people, companies and schemes to reduce the impact of physical and psychological injury and illness and changes in employment status on people, families, business and the community.
Passionate: We strive to help every client realise their potential through health, wellbeing and where appropriate, work
Experienced: Our highly qualified allied health professionals work across every industry in every state and territory of Australia
Preferred: We're a preferred provider to insurance agents, self-insurers, life insurers and medium to large companies
Fully Accredited: We're licensed by the industry regulator in each state and under the Comcare legislation
Our team set the industry standard
Our company's commitment to improvement and innovation starts with our team. We recruit tertiary qualified health and employment professionals with backgrounds in Occupational Therapy, Physiotherapy, Psychology, Nursing, Exercise Physiology, and Rehabilitation Counselling.
But it's our induction process and professional development programs that truly sets us apart. We ensure the skills and knowledge of our employees always remain current and industry best.
We believe in the health benefits of work
We're a proud signatory to the Consensus Statement on the Health Benefits of Work from the Australasian Faculty of Occupational and Environmental Medicine (AFOEM) and the Royal Australasian College of Physicians (RACP).
(Find out more here at Health Benefits of Work)
We're committed to quality
We're focussed on delivering services that consistently meet client, customer and regulatory requirements.  We want to drive service excellence and innovation that result in superior outcomes and customer satisfaction.  It's why we've established a Quality Management System that we strive for daily.  You can read more about our commitment to quality via our Quality Policy.
We're a proud partner of Invictus Australia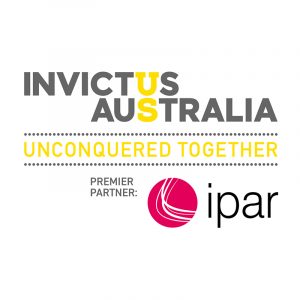 IPAR enjoys a formal partnership with Invictus Australia which helps us to further support the health and wellbeing of veterans and their families.
From grassroots to international level, whether playing, coaching, volunteering or officiating, Invictus Australia and IPAR believes in the power of sport to assist in recovery, rehabilitation and reintegration. Our partnership seeks to strengthen the physical and mental wellbeing of veterans and their families, through the power of sport in their local community. It promotes and encourages all levels of participation, whether that is playing, administration, coaching, officiating or the many volunteering opportunities that make a local sporting club or event tick.
Learn more: