Strong4Life™ Manual Handling Training – reducing the incidence of workplace injury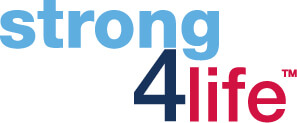 Recognising the need for manual handling training that delivers real behavioural change and risk reduction within a workforce, IPAR's team of occupational therapists and physiotherapists developed the Strong4Life™ Manual Handling training program.
Strong4Life™ Manual Handling helps a workforce to better understand their body in relation to the work they perform. Participants gain an understanding of their:
Physical strengths
Physical weaknesses
Fatigue levels and
Potential for injury
Strong4Life™ empowers people to make positive and healthy choices in their daily manual handling activities at work and at home. It is adaptable for all industry and workplace types and is:
Simple: 'SSS' movement principles "not right or wrong…but STRONG"
Easy: to understand, remember, use and measure
Safe: changing behaviours towards a safer and injury free workplace
What do participants learn?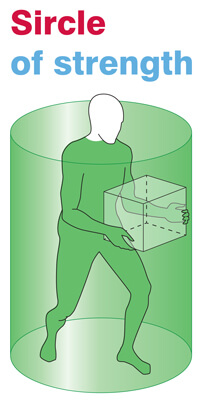 Using the trademarked 'Sircle of Strength' and 'Strong, Stance and Step' concepts, participants are given simple take home messages that will ensure they develop the skills to stay strong, safe and healthy at work and at home. Topics include:
The body's musculoskeletal system and core strength
Physical weaknesses and how these cause fatigue
Learning the relationship between poor posture and strain/sprain
The effect of postures and stance on strength and endurance, balance and fatigue
The daily actions that create physical risks
The resultant risks this poses to their own health and safety
'How' to think rather than 'what' to think, resulting in ongoing behavioural change
These skills are practiced in a workgroup situation and each participant's competency is assessed at the completion of the session.
How long does a session take?
A tailored face-to-face Strong4life™ Manual Handling training program is generally a 2 hour session in the workplace including theory, practical components and stretches on the job.
Training can also be delivered as a 'train the trainer' program. A Strong4life™ expert will attend your workplace to tailor the training program to suit your specific needs.
How is the training delivered?
Strong4Life™ is delivered by qualified consultants with experience in adult learning principles.  It can be delivered:
Face to face
Through our e-learning module
As a Train the Trainer unit
Or a blended solution of all of the above
Can Strong4life™ Manual Handling be customised to my workplace or organisation?
The Strong4Life™ system is fully tailored to your organisation, or is available as a generic program if preferred. We take into account the specific risks posed to your workforce in relation to the type of work undertaken and the surrounding environment, tailoring our Strong4Life™ system to these specific requirements.
Is the program available online?
Strong4Life™ Manual Handling is available as an e-learning module, perfect for refresher training, for delivery to large groups across multiple sites, or as a blended solution of face-to-face and eLearning training.
Our e-module customers include Virgin Airlines, WDS Mining, JJ Richards, Toll Group and many others. These clients have experienced significant reductions in manual handling injuries following implementation of our program.
A 2 minute demonstration of the e-learning module can be viewed here.
What do our customers say about Strong4Life™ Manual Handling?
"As part of our roadmap to zero harm, we partnered with IPAR in implementing the Strong4Life™ system across all mining projects in Australia. Our company operates in a difficult and challenging environment, heavily reliant upon manual handling activities. With great pride we have reported a 56% reduction in injuries. We now have a safety record that our competitors can only hope to achieve!"
"I regularly hear words and concepts straight out of the Strong4Life™ program being used in the workplace. This confirms to me that the training has 'stuck' with our employees. They are more aware of what they are doing, how they can reduce their risk of injury, and they are becoming more confident having conversations around manual handling."
"With over 2,000 staff nationally, working in varied roles and conditions that can at times be manually intensive, it is our priority to ensure staff can complete their jobs in the safest possible way. Strong4Life™ assists us to do just that."
"We are acutely aware of the risk of manual handling related injury in the retail industry. Like most other employers we are constantly looking for new ways of making compliance and risk-related training accessible and engaging for our Teams.  As such, we have been looking for a good manual handling training program that is based on simple principles, that are easy to communicate and versatile enough to be practically applied to all situations in a holistic manner. The Strong4Life program was a really strong fit with our approach on positive empowerment of individuals to assess risks and identify practical controls that would eliminate or reduce risk during manual handling activity."
"The team at IPAR have really helped us to tailor the Strong4Life program to our business and made it come alive for our teams. Our Store Managers and Team Members are embracing the training and we are seeing positive changes in our culture and reporting habits.  We strongly recommend the Strong4Life program and IPAR to any employer looking for practical solutions that are sustainable post-implementation."