Strong4Life™ Office Ergonomic Training – reduce injury and improve productivity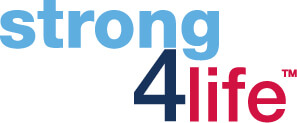 Developed by IPAR's ergonomists, physiotherapists and occupational therapists, the Strong4Life™ Office Ergonomic training program has been designed to:
Reduce the risk of injury in the workplace
Improve productivity and efficiency and
Build a strong and healthy workforce.
The Office Ergonomic Program empowers participants with the knowledge, skills and tools to identify risk factors within the workplace and to apply ergonomic principles to manage and reduce these risks.
Participants learn to recognise early signs of musculoskeletal stress and how to apply simple principles and tools to stay strong, safe and healthy at the office workstation and in the work environment.
What do participants learn?
Through the Strong4Life™ Office Ergonomic training program, both workforce and manager-level participants gain an understanding of:
Risk factors in the office workplace that may cause physical and body stress
How to identify and recognise the early signs of musculoskeletal stress
How to make appropriate adjustments to the environment, work station and personal behaviours to avoid injuries, increase comfort and reduce fatigue
How to apply ergonomic principles through the use of tools and checklists to improve comfort, productivity and efficiency
How long does a session take?
A tailored face-to-face Strong4life™ Office Ergonomic training program is generally a 1 hour session in the workplace including theory and practical components.
Training can also be delivered as a 'train the trainer' program. A Strong4life™ expert will attend your workplace to tailor the training program to suit your specific needs.
How is the training delivered?
Strong4Life™ is delivered by qualified consultants with experience in adult learning principles. It can be delivered:
Face to face
Through our e-learning module
As a Train the Trainer unit
Or a blended solution of all of the above
Can Strong4life™ Office Ergonomics be customised to my workplace or organisation?
The Strong4Life™ system is fully tailored to your organisation, or is available as a generic program if preferred. We take into account the specific risks posed to your workforce in relation to the type of work undertaken and the surrounding environment, tailoring our Strong4Life™ system to these specific requirements.
Is the program available online?
Strong4Life™ Office Ergonomic is available as an e-learning module, perfect for refresher training, for delivery to large groups across multiple sites, or as a blended solution of face-to-face and eLearning training.
A 2 minute demonstration can be viewed here: