Raising awareness and promoting mental health in your workforce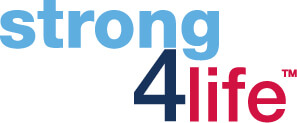 As a national provider of workplace rehabilitation services, IPAR works with hundreds of employers and employees in relation to the prevention of, or recovery from, workplace psychological injury. Recognising the need for an injury prevention training program that delivers real behavioural change and risk reduction in a workforce, IPAR's team of Psychologists developed the Strong4Life™ Healthy Mind workforce training program.
Strong4Life™ Healthy Mind is a suite of training modules aimed at raising awareness of, and providing practical solutions to, mental health in the workplace. The program aims to:
Create mentally healthy people and workplaces
Achieve strong organisational health and
Enable managers to implement healthy mind strategies for their workforce
Strong4Life™ Healthy Mind assists people to maximise their potential in the workplace, improving productivity and performance while reducing absenteeism and the risk of illness.
What do participants learn?
Strong4Life™ Healthy Mind program provides education, guidance, skills and tools to workforce and manager-level participants in the area of mental health and wellbeing. Participants gain an understanding of:
How to recognise early signs of mental stress
Identifying risk factors in the workplace that may cause psychological distress
How to implement healthy mind strategies in the workplace
How to build psychological resilience to cope with the normal stresses of work and life
How to effectively communicate in the workplace and have the conversation on stress
How long does a session take?
A tailored face-to-face Strong4life™ Healthy Mind program is generally a 2 hour session in the workplace including theory and practical components.
Training can also be delivered as a manager level 'train the trainer' program. A Strong4life™ expert will attend your workplace to tailor the training program to suit your specific needs.
How is the training delivered?
Strong4Life™ Healthy Mind training is delivered by IPAR's team of qualified psychologists with experience in adult learning principles. It can be delivered:
Face to face
As a Train the Trainer unit
A webinar session
Or a blended solution of all of the above
Can Strong4life™ Healthy Mind be customised to my workplace or organisation?
The Healthy Mind program is tailored specifically to every workplace, taking into account the specific risks posed to a workforce in relation to the type of work undertaken and the surrounding environment.
Healthy Mind has been delivered to some of Australia's largest employers, including the Australian Taxation Office, Allianz NSW, NSW Police Force, Lite n' Easy and Peters Ice Cream.
What do our customers say about Strong4Life™ Healthy Mind?
IPAR was selected as the provider of national Psychological Awareness Training for several thousand employees of the ATO. The training received positive reviews from participants, with the practical/engaging nature of the course content complemented by the knowledgeable and professional IPAR presenters. Having IPAR presenters located around the country has enabled delivery of sessions across all ATO sites.
Other feedback from Healthy Mind participants includes:
"Excellent webinar. The group in the room watching it with me could relate to everything that was said. We are looking forward to receiving a copy of the presentation as there was a lot of good information."
"One of the best presentations on this topic I have seen, very well presented, great content and very relevant for my situation. Thank you very much for putting this on."