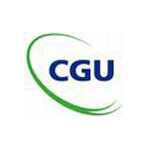 We are very pleased to announce that after a recent review of their Network Service Provider arrangements, CGU has significantly expanded the services provided and the geographies covered by IPAR to their NSW workers compensation business.
NSW State Manager, Ben O'Neill stated "another panel win in NSW is further evidence of the great work our teams have been providing and in particular further evidence of the outstanding RTW results we have been producing. It is a great thing for the hard work of our guys to be rewarded like this."
In the coming weeks we will be looking forward to announcing a number of new branch openings including Adelaide, Wollongong, Ballarat and Canberra which we hope will further cement our position as not only one of the best performing providers in the sector but one with the best geographic footprint.