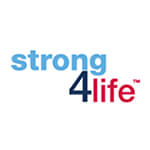 IPAR is excited to announce two new modules to the Strong4Life™ injury prevention training suite — Office Ergonomics and Healthy Mind modules.
These new modules join the highly successful Manual Handling program, to offer a total approach to health and wellbeing at home and at work. The Strong4Life™ product suite now promotes a 'healthy body, healthy mind and healthy workplace.'
Strong4Life™ Office Ergonomics
Developed by IPAR's ergonomists, physiotherapists and occupational therapists, the Office Ergonomic program empowers participants with the knowledge, skills and tools to identify risk factors within the workplace and to apply ergonomic principles to manage and reduce these risks. Participants learn to recognise the early signs of musculoskeletal stress and how to apply simple principles and tools to stay strong, safe and healthy.
Strong4Life™ Healthy Mind
This program has been developed by our team of psychologists to provide education, guidance, skills and tools to workforce and manager-level participants in the area of mental health and wellbeing. It assists participants to recognise the early signs of mental stress, and to identify risk factors in the workplace that may cause psychological distress. Participants learn strategies to build psychological resilience and to develop effective communication strategies to have the conversation on stress.
For further information on the Strong4Life™ system and how it can deliver a nationally consistent training message for injury prevention in your organisation, please contact Tim Elvery, National Manager – Business Development, on 07 3253 5000.